Please allow up to 12 weeks for sample delivery.
SAMPLE PACKS INCLUDE:
Sample packs of a 7-day supply of pH-D Boric Acid Vaginal Suppositories
Tear pads for patients so you can provide usage instructions and suggested retailers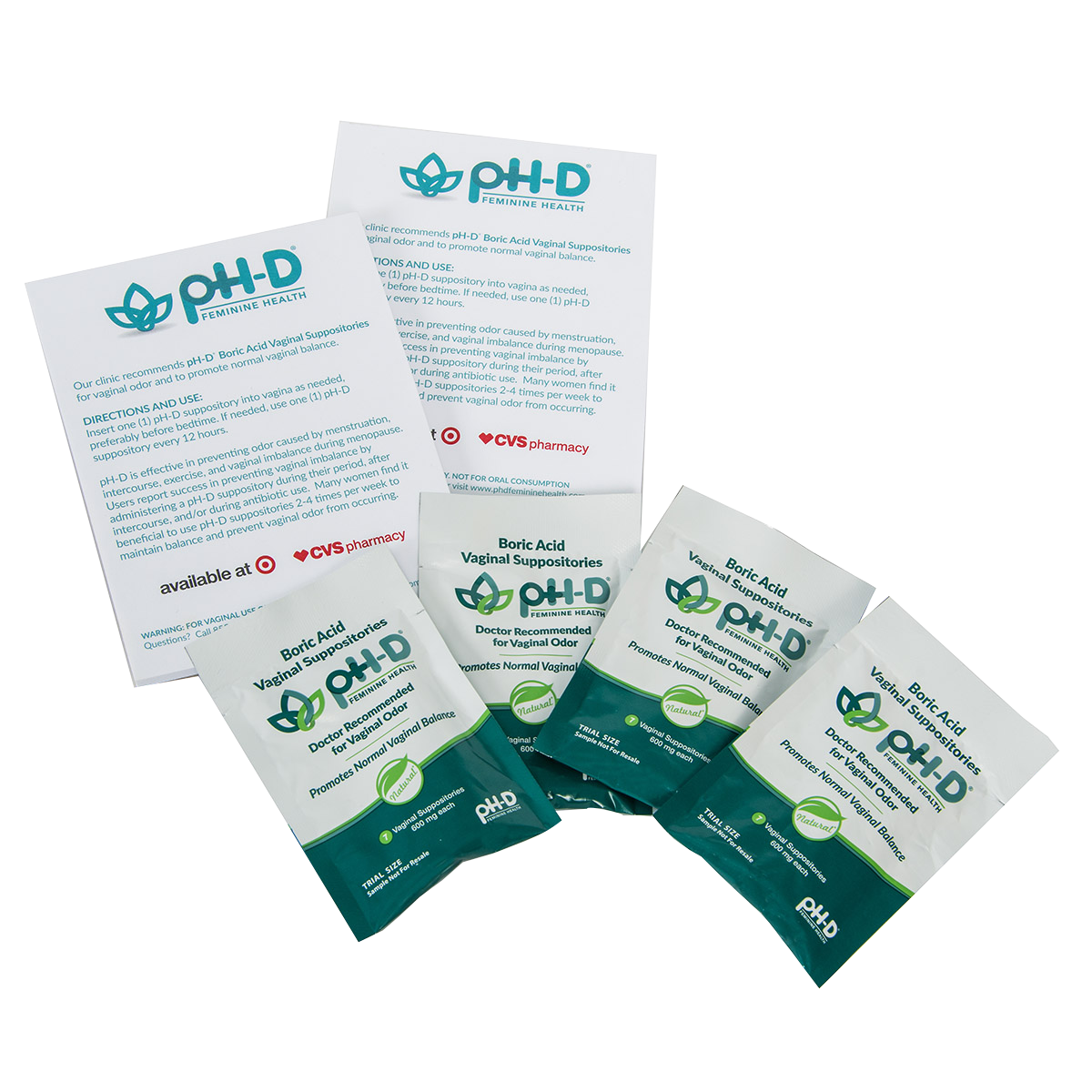 Please complete the form below to request your free sample kit. After completing the form, you will be redirected to the page to enter your shipping information.